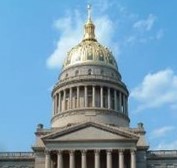 AAUW-WA is a nonpartisan organization. AAUW-WA supports bills sponsored by Democrats and Republicans that fit within our Public Policy Priorities. Each year, AAUW-WA hosts Lobby Day, which is a workshop at which the AAUW-WA Public Policy team explains these priorities, hosts several speakers, and explains how our lobbying efforts work.
1/5/22 — Keep Our Care Act event [SB5335, the "hospital merger bill"] – a panel discussion facilitated by ACLU-WA and co-hosted by AAUW-WA
1/10/22 Washington State Legislative Session opens. For 2022 we have a Short List of Bills to spotlight on Lobby Day and a Long List of Bills [click for details…] that branches and members can review and consider for individual support during the session.
We receive UPDATE REPORTS from our AAUW lobbyist – click to see reports as fast as they arrive weekly…
AAUW-WA Lobby Day — Week of January 24 – meet with your legislators. DID YOU MISS THIS EVENT? NO PROBLEM – click for videos –>
---