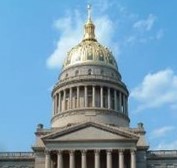 AAUW-WA is a nonpartisan organization. AAUW-WA supports bills sponsored by Democrats and Republicans that fit within our Public Policy Priorities.
CHECK OUT OUR VOTING ADVOCACY TOOLS …
Each year, AAUW-WA hosts Lobby Day, which is a workshop where AAUW-WA Public Policy team brings AAUW members together to explain priorities, host several speakers and explain how our lobbying efforts work. Read more about our 2024 Lobby Day Event, coming up January 22…
Our branches host non-partisan local issues forums and support community interest in AAUW legislative priorities.
During the Washington State legislative season, we receive WEEKLY UPDATE REPORTS from our AAUW lobbyist. Read more about our 2024 planning…
Contact the Public Policy Committee pubicpolicy@aauw-wa.org
ARCHIVE
2023 LEGISLATIVE UPDATE WEEKLY REPORTS.
Lobby Day 2023
Lobby Day 2022
---