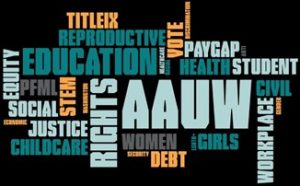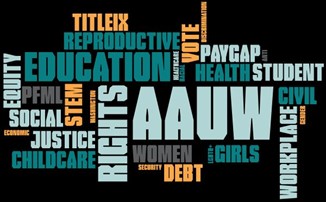 AAUW-WA is a nonpartisan organization. Our AAUW-WA Public Policy Priorities are approved by our state membership. To read about our AAUW Washington State Mission, click here–>
Click to read all about our principles and priorities…
Advocacy/Voting Tools for our Branch Affiliates and members:
National AAUW provides research and advocacy tools including 2-Minute Activist – click here for more info…
Washington state AAUW provides specific Advocacy Tools include State Quick Facts on AAUW Issues, State Bill Tracking, State Legislator Scorecards on our Lobby Day bills, and nonpartisan Head-to-Head Voter Guides for state elections – click here…
LOBBY DAY — Each year, AAUW-WA hosts Lobby Day where we feature bills that we encourage members to support during the session. Click to learn more about Lobby Day 2024…
LEGISLATIVE UPDATES — We lobby for Washington State bills identified for AAUW support. Click to learn more…
Important to AAUW are the school board elections. It's up to us to evaluate school board candidates. Read more about AAUW guide to school board elections…
Actions we can take to make a difference – read more…
Public Policy is part of AAUW-WA Advocacy Programs. We host seminars on AAUW Priority Issues in Washington State.  See our 2022 Webinar Series on Economic Security. See our 2021 Women's Health Matters Webinar Series.
Check a local AAUW branch to find out about their local advocacy programs – click here to find a branch.
Contact us at publicpolicy@aauw-wa.org