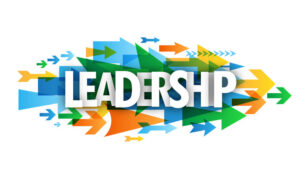 Fall 2023 Webinar Series, "Opportunity Matters," Tuesdays at 6:30 pm Click for details…
AAUW public policies are in the news! Check out our Equal Pay initiative news and get involved!… and start sending in suggestions for the 2024 Legislative Session priorities such as protecting against book bans – read more…
---
Washington State has a strong Title IX history that includes the landmark 1979 Supreme Court case Blair v. Washington State University that set a precedent for how Washington's public colleges and universities support women's athletics. Colleges (like WSU) and sports organizations are celebrating Title IX's 50-year anniversary.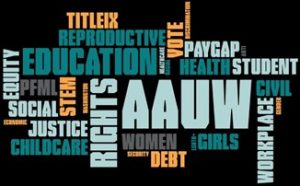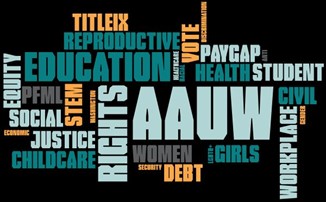 PUBLIC POLICY – celebrating advocacy such as Title IX
Get involved including supporting ERA/Equal Rights Amendment...
MEETINGS: Although our branches are starting to get together in-person groups, our state-wide activities, like conferences, will continue to be held ONLINE because of the long lead-time and cost it takes to put on an in-person event. Request information from president@aauw-wa.org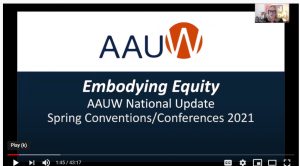 AAUW-WA is a charitable, non-profit organization in Washington State which works to change the climate for women and girls.  We accomplish this through education, research, advocacy and philanthropy.  View this video for more…
Our members belong to branches throughout Washington State which are rural and urban, big and small.  We are even virtual with our online branch.  Click here for state's branches…
Our newsletter Evergreen Leader — read from our archives…