For decades AAUW members across Washington State have examined and taken positions on the fundamental issues of the day. Basic to all of AAUW-WA's public policy efforts is the understanding that true equity requires women's empowerment as individuals and structural support for their full participation as responsible members of their communities.
In 2023 AAUW-WA is focusing on Education, Sexual Assault and Violence and Healthcare and Reproductive Freedom. Click to read all about our principles and priorities…
2023 suggested advocacy tools for you to show support for AAUW public policy goals.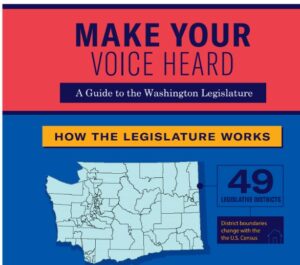 AAUW and Voting Rights
Democratic political processes are crucial to women's empowerment in public and private life. For that reason, we support strong protection for the right to vote and meaningful campaign finance reforms. These will elevate the voices of all citizens and therefore promote a government that represents the popular will and general interest more fully. Read document – AAUW Where We Stand on Voting Rights.
AAUW supports Voting Rights legislation including legislation that will:
require every state to have automatic voter registration,
establish Election Day as a federal holiday,
ensure the ability to vote by mail,
protect communities vulnerable to disenfranchisement, and
ban partisan gerrymandering.
See AAUW 2022 Quick Facts on Voting Rights.
---
Archive of Tools