You're Invited – April 12-13!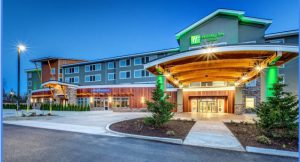 Holiday Inn, Bellingham International Airport
Click here to read/print the latest agenda.
You can register for the conference online at AAUW Washington 2019 Annual Meeting online form.
Call the hotel at 360-746-6844 for room reservation for Friday.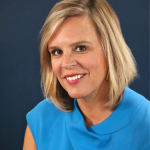 The meeting starts with dinner on Friday and continues through a day of speakers and workshops on Saturday. Kim Churches will be our dinner speaker. Kim is CEO of AAUW and will be leaving to attend Oregon's convention on Saturday. This is your chance to hear how AAUW will continue to be relevant in the 21st Century. Read more about Kim…
Another confirmed speaker for Saturday is Amy Klosterman, Title IX attorney. Amy will speak about her experience in the US Office of Civil Rights.
We will be electing a Secretary and 2 board members at the meeting. If you are interested in joining the state board, contact Judy Prince, President.
Fees for event:
$120 early registration. $145 after March 15. Friday only and Saturday only registrations are available. Student Registration is also included.
Friday dinner, Saturday breakfast and lunch are included.
Registration closed April 4 so that we can give accurate meal information to the hotel catering office.
Contact Marziah Kiehn, finance@aauw-wa.org to make any special requests and arrange payment, or any concerns.
See you soon! Judy Prince
president@aauw-wa.org