AAUW Washington (AAUW-WA) Board Biographies
[click here for full list of Board and Staff members and their emails…]
President – Mary Williams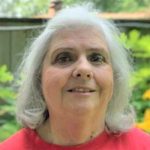 Mary Williams did not always find that access to higher education came easily. Mary initially earned an AA in Liberal Arts at Orange Coast College. Ten years later, she was awarded a dual Bachelor of Arts with majors in Sociology and Social Science from CSU San Bernardino and another decade later, she earned an MBA from the University of Puget Sound.
Her career path has been checkered with unusual opportunities, but she always ended up at a community college. Her most unusual position was serving as Executive Administrator to the Pierce County Board of Freeholders while they were writing the first voter approved Pierce County Charter. She also held adjunct instructor positions at Victor Valley, Pierce, Highline, South Puget Sound, and Irvine Valley Community Colleges. Her final pre-retirement position was at Saddleback College where she served in various capacities primarily focused on career services and grant writing and administration. After retiring, she has been privileged to work for several non-profits.
Mary first joined AAUW in the mid-60's in Victorville, California. While a member of the Gig Harbor branch, she served in several capacities including two terms as branch president. She is now a member of the Washington On-line branch.
president@aauw-wa.org
Vice President Finance – Kyle McEligot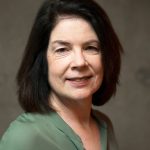 Kyle joined the Portland, OR branch of AAUW in 2001 to connect with smart, interesting women and to support the AAUW mission. She served as the AAUW-WA State Communications Director 2016-2020. Kyle's previous treasurer/finance experience includes AAUW branch roles and Toastmasters roles.
Secretary – Susie Johnson 
Susie is a graduate of the University of Minnesota with a bachelor's degree in Business Administration. She has moved a lot and always joined AAUW thus belonging to 6 AAUW branches in 4 states. She has held practically every branch board position/office AAUW has had over the years, at least once, as each time you move you get to start over doing your share for that branch and State. Susie belongs to the Lake Washington Branch and is their immediate past president. She was the first woman in Illinois elected to be a Park Commissioner and served as President and Treasurer during her tenure. She has served on many local and national charitable, religious, collegiate, and arts boards in various capacities and has done the usual mom things such as coaching and PTA. She and her husband are celebrating their 50th wedding anniversary this summer and had hoped to take a nice trip somewhere. Maybe next year.
records@aauw-wa.org
Membership Director – Judy Cole Peasley
Judy is a proud educator, retired since 2016. Her childhood and college years were spent in Montana, but for the past 36 years, she has called Walla Walla home. Judy joined her local branch of AAUW in retirement as a way to serve with a purpose, and to engage with women from diverse backgrounds and professional careers. She finds inspiration in other women, young and old. She sees AAUW as a national organization that has the potential to reach across generations for the common purpose of advancing equity for women and girls.
Judy has served in her local branch as President/Past-president, and is currently Tech Trek chair and Social Media chair.
membership@aauw-wa.org
Program Director – Marziah Kiehn 

A lifelong Washingtonian, Marziah Kiehn (Mar' zee-ah Keen) grew up in Bellingham and returned to live there in 2019. She graduated from Washington State University with a major in Public Administration/Political Science and minors in English and History and holds a Master's degree in Land Use Planning from Portland State University. Marziah has worked for several Oregon and Washington local, county, regional and state governmental units, including the Washington House of Representatives, the Higher Education Coordinating Board, and the Office of Financial Management, the Governor's budget office. Before deciding to stay in state service to accept a career defining project in higher education, she completed coursework for a Master's in Education with special emphasis on Native American learners.
In July 2015, Marziah retired from the Washington Department of Enterprise Services (formerly the Department of General Administration) where she managed construction projects and budgets for the community and technical colleges, including the establishment of the University of Washington-Bothell/Cascadia Community College Campus.
She has been an AAUW member over 30 years after joining in Portland, Oregon and is a dual branch member of Online, Olympia, and Whatcom (formerly Bellingham) branches. She served as State Finance Director for two terms, was a Tech Trek dorm monitor at PLU and EWU for three years and camp director for one session.
Marziah comes from a family of educators and traveling background. Her name is Persian and she encourages those who are uncertain of pronunciation to call her "Marz".
programs@aauw-wa.org
Communications Director – M. Clare Chesney
A transplant in 1990 from Northern Minnesota (but not a Ranger), Mary is a second-generation member of AAUW. Her mother, who was an English teacher in the 1930's, was also a member. Mary likes to describe her education background as an exercise in accumulating small pieces of paper to hang on the wall. She holds bachelor's degrees in Family and Consumer Education (Home Economics) and Nursing, a master's in Public Health with a nutrition focus, an additional master's in nursing education and a PhD in Public Health with a focus on program planning and evaluation. Mary's work background is as diverse as her education having been a high school teacher, community focused nurse, County Extension Agent for Washington State University, nursing home inspector and university educator. She recently served as president for the Stanwood/Camano Branch of AAUW.
As State Communications Director, I work with a team to ensure that AAUW-WA members are informed and engaged.
Communications staff members: Melinda Hearsey (State Newsletter Editor),  Leslie Roubal (AAUW-WA webmaster) and Mary Letterman (Social Media guru).
communications@aauw-wa.org
Public Policy Director – Karen Anderson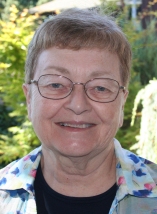 Karen Anderson grew up in a struggling working class family in Lawrence, Kansas.  There she benefited from a strong public school system and family support for educational achievement.  She received a B.S. in education from the University of Kansas in 1969 and a Ph.D. in history from the University of Washington in 1975.  Her specialties included women's history and the twentieth century United States history.  She taught history and women's studies at the University of Arizona for over 30 years.  Her publications include Little Rock:  Race and Resistance at Central High School (Princeton University Press, 2011) and Wartime Women:  Sex Roles, Family Relations, and the Status of Women During World War II (Westport, CT:  Greenwood Press, 1981).  A lifelong feminist, Karen joined AAUW after moving to Gig Harbor in order to do what she could do advance women's empowerment.  She currently serves on the board of the Gig Harbor AAUW branch as well as serving on Board of AAUW-WA.
advocacy@aauw-wa.org
College and University Relations Director – Yvonne Berliner
Yvonne has been a fervent supporter of women's education since receiving her BA in Political Science (1973) from Bryn Mawr College. She also holds an M.Ed. in Education from Virginia Polytechnic University, and MA and a PhD degrees in History from the University of Chile. She taught history for over three decades in the Americas and Europe. In 2008, Berliner moved to the Palouse from Switzerland and taught mostly Latin American History at Washington State University for 11 years until her retirement. During this time she also co-authored four textbooks and designed new face-to-face and online courses. As a feminist, she supports the AAUW mission and since 2008 has been an active AAUW member. She has focused on education for girls in the Palouse, helping to send girls from rural eastern WA to Tech Trek Camp.
collegerelations@aauw-wa.org
At-Large Board Member – India Nishi
India is a member of the AAUW National Finance Committee. She has two undergraduate degrees from Western Washington University (BA – Business Administration; BS – Psychology), and an MBA from the University of Puget Sound. India retired in 2014 from Boeing after a long career in Finance, and currently works part time for Washington State University. She joined AAUW after moving to Camano Island in 2015, and served on the board of that branch. More recently, she completed a year as Co-President of the Whatcom (formerly Bellingham) branch, where they were one of the first branches in the country to receive the national Five Star award. India is also a board member of the Whatcom Literacy Council.
atlarge@aauw-wa.org
Director of Tech Trek Washington – Karen Manelis
Karen holds a BS in Biological Science from the University of California at Davis.  She is retired from Dow Chemical/Dow Agrosciences and is currently employed by the Department of Treasurer (IRS).  Karen Manelis was president of AAUW California when the Tech Trek Math/Science Camp for Girls was established in 1998.  Ms. Manelis directed the Tech Trek camp at California State University in Fresno from 1999 (inception) to 2007 when she move to Washington.  She has been the director of Tech Trek Washington since 2013.  Ms. Manelis is a trainer and volunteer counselor for AARP's Tax Aide program in Clark County Washington since 2009.
techtrek@aauw-wa.org
You can reach any of the leadership by using Contact Us and requesting information.