AAUW Washington (AAUW-WA) Board Biographies 
[click here for full list of Board and Staff members and their emails…]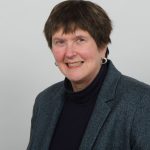 Judy Prince is President of AAUW Washington and a Director of AAUW-WA Special Projects Fund. She is a graduate of Macalester College (BA English Literature) and Stevens Institute of Technology (Masters Certificate Project Management). Now retired, she worked for Baxter International, The Boeing Company, and Compass Health. Ms. Prince has been a member of AAUW since 1997 and active in Branch and State affairs. One of her passions is Tech Trek, a one-week STEM camp for rising 8th Grade girls supported by the AAUW Washington.
Judy has held a number of AAUW positions at the branch and state level.
president@aauw-wa.org
Vice President Finance: Marziah Kiehn

A lifelong Washingtonian, Marziah Kiehn (Mar' zee-ah Keen) grew up in Bellingham where she still maintains a residence.  She graduated from Washington State University with a major in Public Administration/Political Science and minors in English and History and holds a Master's degree in Land Use Planning from Portland State University.  Marziah has worked for several Oregon and Washington local, county, regional and state governmental units, including the Washington House of Representatives, the Higher Education Coordinating Board, and the Office of Financial Management, the Governor's budget office.  Before deciding to stay in state service, she completed coursework for a Master's in Education with special emphasis on Native American learners.
In July 2015, Marziah retired from the Washington Department of Enterprise Services (formerly the Department of General Administration) where she managed construction projects and budgets for the community and technical colleges, including the establishment of the University of Washington-Bothell/Cascadia Community College Campus.
She has been an Olympia branch member for over 25 years after joining in Portland, Oregon and is a dual branch member of Bellingham.  She was a Tech Trek dorm monitor at PLU in 2016 and looks forward to future camp involvement.
Marziah comes from a family of educators and traveling background.  Her name is Persian and she encourages those who are linguistically challenged to call her "Marz".
finance@aauw-wa.org
Secretary: Jeanie Glaspell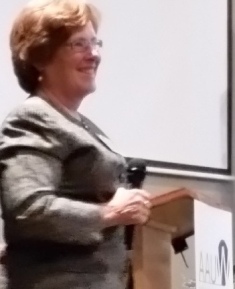 The secretary shall keep minutes of the meetings of the membership, the board of directors and the executive committee and shall perform such other duties as the other elected officers shall direct. Board member duties are listed in the Bylaws and include facilitate and promote the purpose and mission of AAUW-WA.
records@aauw-wa.org

..
Director:  Karen Manelis – Director of Tech Trek
Ms. Karen Manelis holds a BS in Biological Science from the University of California at Davis.  She is retired from Dow Chemical/Dow Agrosciences and is currently employed by the Department of Treasurer (IRS).  Karen Manelis was president of AAUW California when the Tech Trek Math/Science Camp for Girls was established in 1998.  Ms. Manelis directed the Tech Trek camp at California State University in Fresno from 1999 (inception) to 2007 when she move to Washington.  She has been the director of Tech Trek Washington since 2013.  Ms. Manelis is a trainer and volunteer counselor for AARP's Tax Aide program in Clark County Washington since 2009. 
Vice President – Program Director:  Eileen Baratuci
Eileen Baratuci is the owner of Arbitration, Investigation and Mediation Services PLLC. She graduated cum laude from the University of Puget Sound School of Law, (now Seattle University School of Law).
Eileen started her career as a litigator, doing complex litigation, medical malpractice defense, product liability and employment claims. She then opened her own firm focusing exclusively on employment advice, labor arbitrations, labor negotiations, training and employment litigation. She worked primarily with public entities and cities throughout Washington State and conducted regional training programs for public entities to assist them with legal compliance, policy development, union negotiations and supervisory/management skills.
She completed extensive training at the University of Washington in interest based mediation. She became an Equal Employment Opportunity Commission mediator in 2009. She has served as a neutral arbitrator in King, Pierce and now Clallam County for over 27 years.
Eileen is a member of the Washington State Bar Association, Employment Law and Mediation Sections and active in the Jefferson County Bar Association. She is currently active in the local Branch of AAUW in Port Townsend.  programs@aauw-wa.org
Communications Director: Kyle McEligot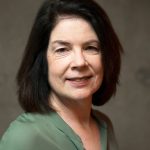 I joined the Portland, OR branch of AAUW in 2001 in order to connect with smart, interesting women and to support the AAUW mission. As State Communications Director, I work with this team to ensure that AAUW-WA members are informed and engaged: Melinda Hearsey (State Newsletter Editor),  Judi Edwards (AAUW-WA webmaster), and Mary Letterman (Social Media guru).
communications@aauw-wa.org
Public Policy Director:  Karen Anderson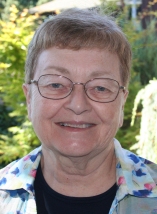 Karen Anderson grew up in a struggling working class family in Lawrence, Kansas.  There she benefited from a strong public school system and family support for educational achievement.  She received a B.S. in education from the University of Kansas in 1969 and a Ph.D. in history from the University of Washington in 1975.  Her specialties included women's history and the twentieth century United States history.  She taught history and women's studies at the University of Arizona for over 30 years.  Her publications include Little Rock:  Race and Resistance at Central High School (Princeton University Press, 2011) and Wartime Women:  Sex Roles, Family Relations, and the Status of Women During World War II (Westport, CT:  Greenwood Press, 1981).  A lifelong feminist, Karen joined AAUW after moving to Gig Harbor in order to do what she could do advance women's empowerment.  She currently serves on the board of the Gig Harbor AAUW branch as well as serving on Board of AAUW-WA. advocacy@aauw-wa.org
You can reach any of the leadership by using Contact Us and requesting information.